Apr 20 2015 12791 1
Sue Mravik & Associates...Buyers and Sellers need our service more than ever in today's shifting market
Spring in the Coulee Region has brought on a shift in our market. Today, more than ever, buyers are needing a buyer's agent because of the lack of inventory. Sellers need us too because the market is moving so quickly that as a seller, you may be leaving money on the table by going for sale by owner. We know the market and are in it day in and day out. We know what has pending offers and what doesn't. We may even know if your neighbor's house had multiples offers and if it sold for more, this even before it closes.
We can also keep both buyer and seller out of legal trouble. Sellers, we know the correct disclosures that you need for your specific property.
Buyers, we know what type of contingencies you will want and need in your offer to purchase.
Pre-approval: Buyers, because of multiple offers, you will want to get a lender pre-approval prior to shopping for a house. This is so that when you do write an offer and you are in a multiple situation, you have this tool to show the seller that you are ready to go! It will help your offer move to the top of the others.
Sellers, we take precaution and have safety measures in place when we are meeting potential buyers, as nationally, we have lost a few of our own over the past year. Yes, while showing houses. What makes you think that you and your family would be exempt from anyone wanting to take advantage of you and your situation?
Buyers: we know how to write an offer for you so that you can rise above the other offers in a multiple-offer situation. Yes, we have seen many multiples and have never seen a seller counter them. They accept one and move on.
Sellers: there is more to an offer than just price. We will help you go through the multiple offers, explaining all of the terms in the offer; the pros and cons to each. We will also figure out your closing expenses and net proceeds.
These are just a few of the services that you will get when you work with us at Sue Mravik & Associates. We look forward to helping you buy and/or sell real estate here in the Coulee Region and beyond.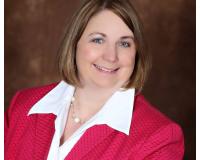 Author:
Sue Mravik
Phone:
608-498-6076
Dated:
April 20th 2015
Views:
1,463
About Sue: ...